ACAI BOWL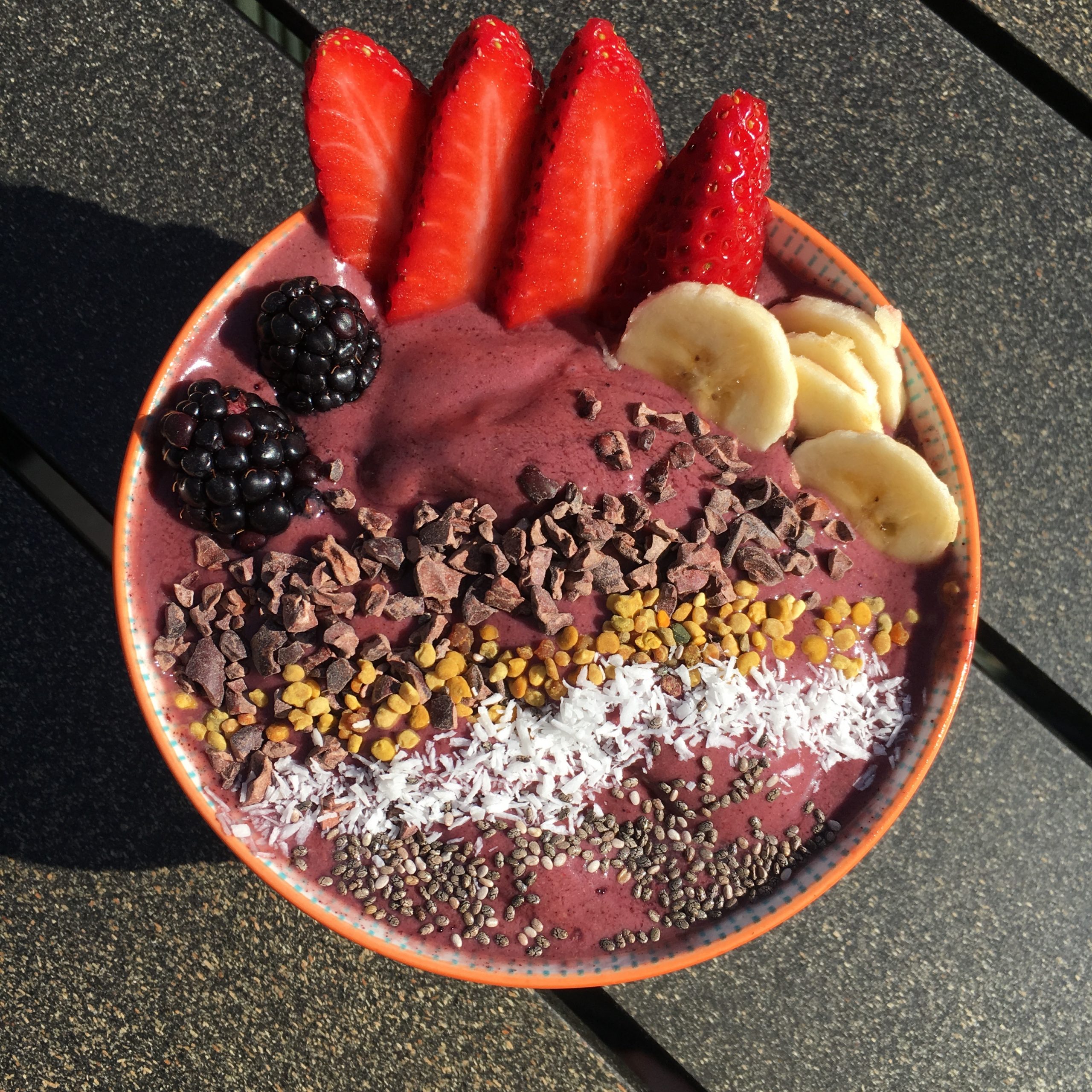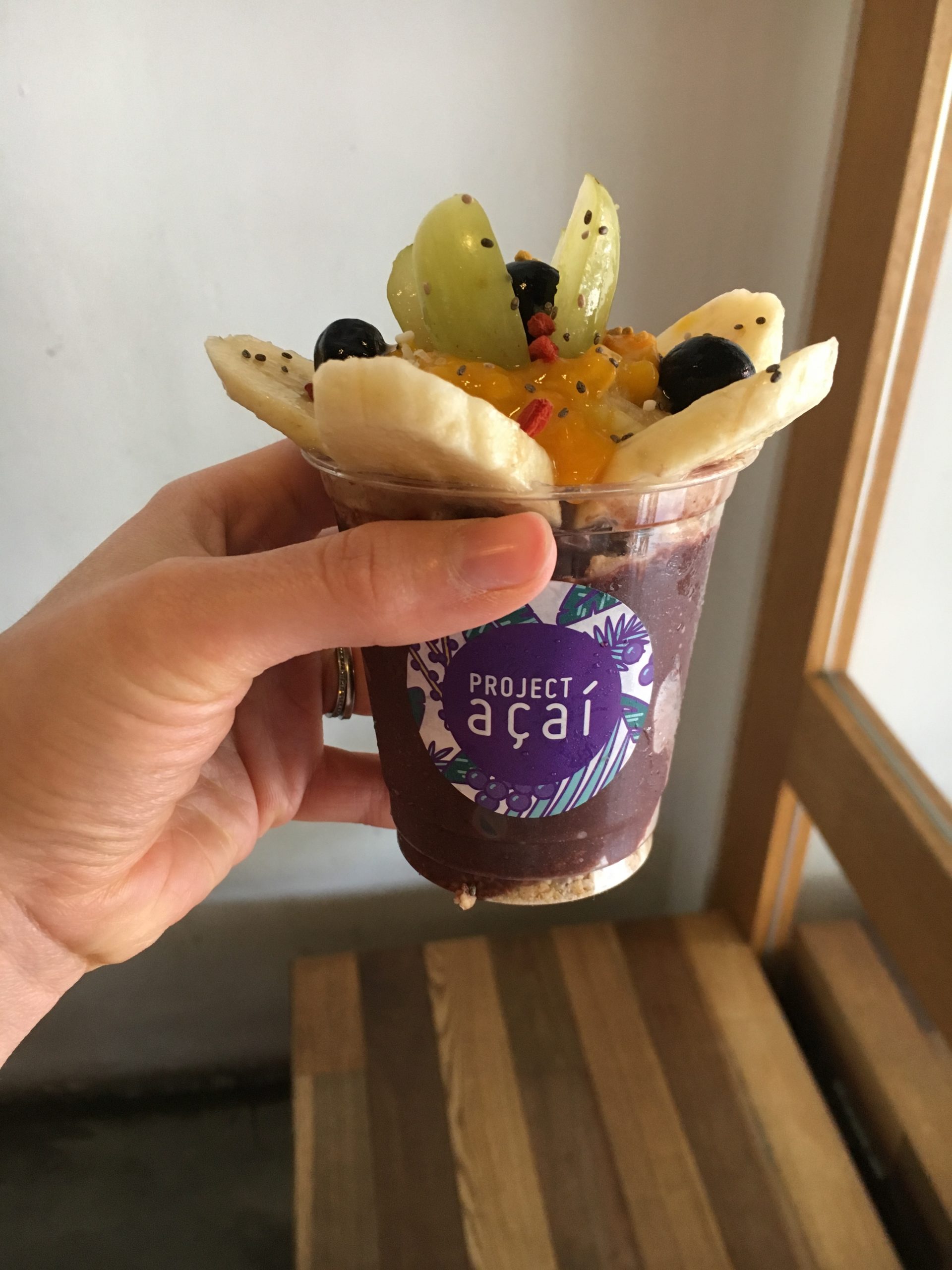 ACAI BOWL
I first came across Acai bowls while living in Singapore and Project Acai opened in Holland Village.  This blew every ice cream I've ever tasted, out the water!  Acai has a beautiful taste, almost chocolatey – maybe that's why I loved it so much.  Since then, an Acai bowl has fast become a family favourite of ours, especially on a warm summers day.
To give you a little background on the Acai berry, it is native to the tropical flood plains of Central and South America and was first used medicinally by the Amazon cultures.
Acai is loaded with antioxidants, monounsaturated and polyunsaturated fatty acid. The berries also contain an optimal combination of essential amino acids along with many other micronutrients including resveratrol, polyphenols and flavonoids.  
So, what does this mean for us?  It promotes heart and skin health, aids digestion and respiratory wellbeing,  boosts immune system and increases energy, reduces the signs of ageing (gimme, gimme, gimme!), promotes healthy cognitive functioning and can increase libido.
Sounds like a pretty awesome berry, doesn't it!  The easiest way to add Acai into your diet is by using the freeze dried powder which is widely available to order from online health stores.
ACAI BOWL
Makes 2 bowls
The low down
250g frozen strawberries
2 frozen bananas (cut into chunks before freezing)
4 tablespoons acai powder
240mls cashew mylk or milk of your choice (you could use our Nuts about Mylk, if you do, just miss out the honey)
2 tablespoons almond butter
1 tablespoon honey, ideally raw (use raw manuka honey for an extra health boost)
Toppings – it's completely up to you but we like;
Sliced fresh banana
Sliced strawberries
Blueberries or blackberries
Raw cacao nibs
Bee pollen
Desiccated coconut
Chia seeds
The know how 
Place all of the acai ingredients into a blender or food processor and blitz until it reaches a thick smoothie like consistency.
Spoon out into bowls and get creative with your toppings. 
We'd love to see how you top yours - share your photos using #the_juicing_co and tag @the_juicing_co on Instagram, Facebook or Twitter.
---