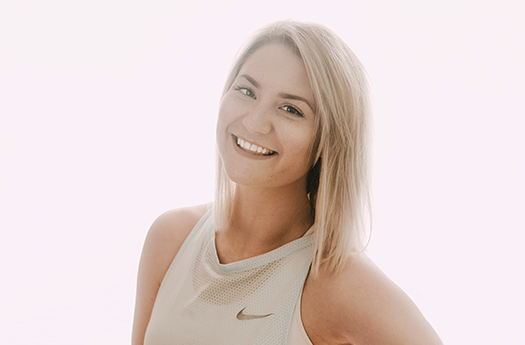 VANESSA BREMNER
FOUNDER AND DIRECTOR
In 2012, Vanessa graduated from Robert Gordon's University with an Honors Degree in International Hospitality Management, from there she moved into Business Development in the Oil and Gas Industry.
For years Vanessa dealt with feeling constantly lethargic, having trouble sleeping, skin breakouts and oily skin, yoyo'ing moods, continuous stomach problems and an addiction to refined sugar. It wasn't until Vanessa and her husband moved to Singapore in 2014 that she found there was a fix to all of these issues, she started to work closely with some of Asia's top Medical Nutritionists and Personal Fitness Coaches.  Vanessa vowed to radically change her diet, removing all processed foods and refined sugar and found a love for juicing.
After only a short period of time, Vanessa found herself with stacks of energy, glowing, healthy skin, a new love for life, and even better, no sugar addiction or 3pm slumps.  For Vanessa, juicing is about health and wellbeing and an easy way to add nutritious and delicious fruits, vegetables, nuts and superfoods into your diet.
After returning to Scotland, Vanessa found it impossible to find healthy juices anywhere in Aberdeen and with her newfound wealth of experience and knowledge gained during her time in Asia, along with her passion for living a life she loved, The Juicing Company was born.
We want you to love the skin you're in and feel as fantastic as we do. Join us in our adventures and let us help you create the life you deserve.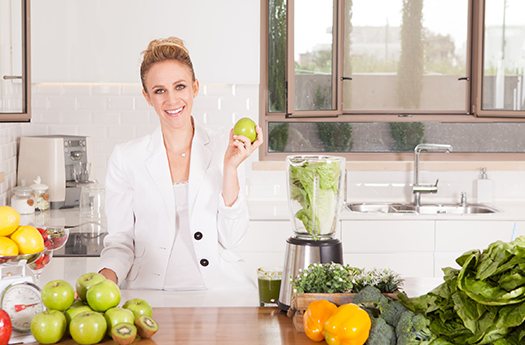 KARIN G. REITER
MEDICAL NUTRITIONIST
Karin G. Reiter is a wellness warrior, passionate foodie, environmental enthusiast, mama of two who has been working as a nutritionist for over 10 years. Previously practicing in Sydney and Hong Kong, she moved to Singapore in 2012 where she established her current practice as a leading Singapore nutritionist and wellness speaker.
Karin's own journey into nutrition started when she discovered how making small, healthy changes to her lifestyle made a huge difference to her overall health and well being. She decided to study nutrition in depth, wanting to help others feel radiant and energized when they wake up every morning.
Karin's forte is simple, practical and ongoing solutions to improve health. She works with her patients in a down to earth but structured way empowering them to manage their own health and balance their lifestyles. Along with individual consultations Karin has created a wonderful range of health workshops like her famous Heal your gut, fermentation workshop, focusing on some of the most powerful and effective natural ways to heal your body.
As a nutritionist the most common misconceptions about diet and nutrition is that the same diet works for everyone and that the same diet works all the time. Everyone has individual dietary needs and intolerance's which vary according to their health and lifestyle. The important thing is to find out what works for you and when. That's why foundational to Karin's practice is building each individual an ongoing personalised wellness plan.

Rob has vast experience within the health and fitness industry, working with a wide range of clientele including top end athletes. Rob specialises in strength and conditioning, focusing on building healthy bodies for healthy minds.
Rob was the founder of Fitness and Wellbeing Development in Aberdeen, a high performance personal training studio and has since moved into consultancy work across gyms in England and working on development of his own product range. 
Rob's approach to exercise is to set clear progressive goals, enjoy the exercise you're doing to keep it sustainable, to fuel your body in the right way to get the best out of each day and live life to the fullest.