CHOCOLATE AND PEANUT BUTTER 'ICE CREAM'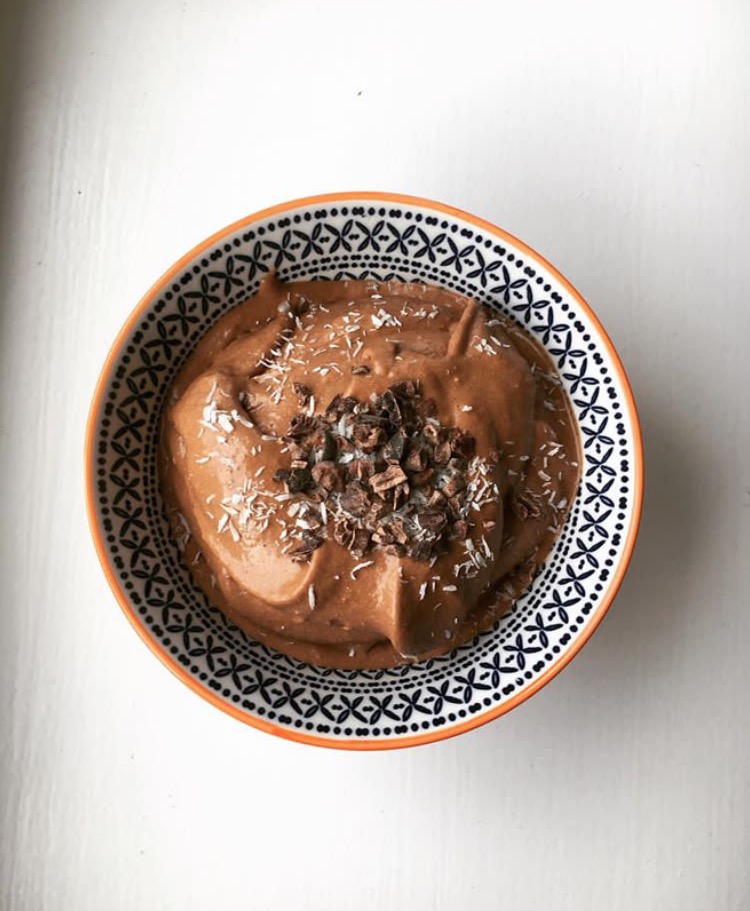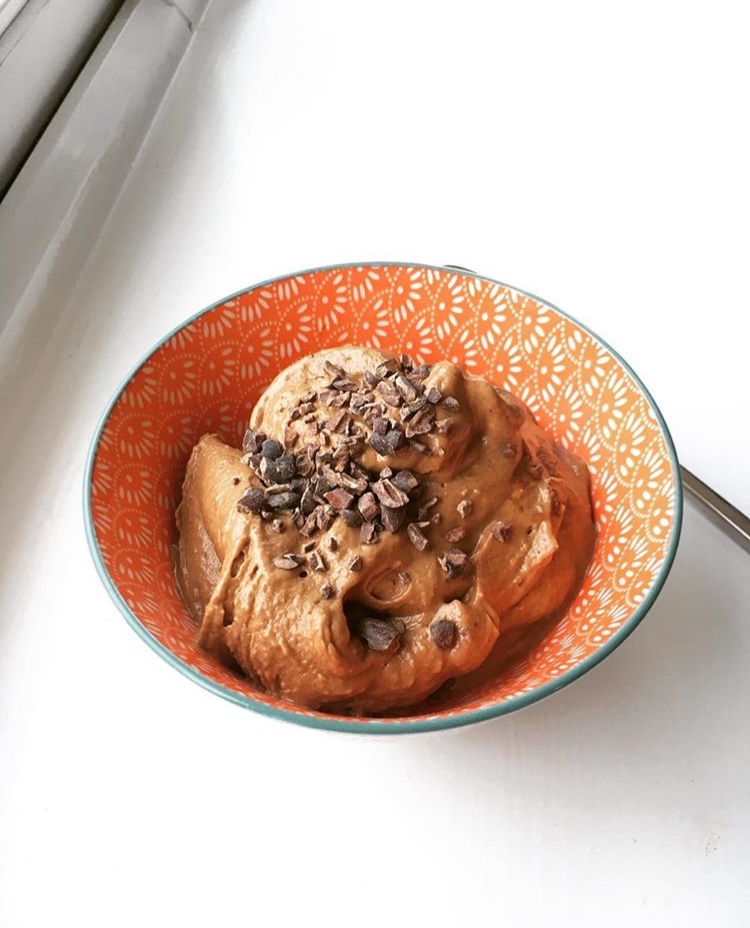 I often get asked: "What's your favorite food since you've started eating this way?" My answer is the same every time: "Medjool dates and raw cacao". Heavenly!
This recipe has one of my two favorite ingredients so it's an instant hit with me.  I've also served it to friends who love 'the real deal' and they've devoured it too!
Raw cacao is packed with antioxidants, magnesium, and phytochemicals, and with raw peanut butter being high in protein, this isn't just a tasty treat.
CHOCOLATE AND PEANUT BUTTER 'ICE CREAM'
Makes 2 bowls
The low down
2 frozen bananas (it's easier if you break them into small chunks before freezing)
1 tablespoon raw cacao
3 tablespoons coconut milk
2 tablespoons peanut butter
The know how
First, put the bananas in the food processor and blitz. Once they have broken down, add the rest of the ingredients and blend into a smooth, creamy, texture.
Spoon into bowls and top with your favorite berries and some raw cacao nibs – delicious!
We'd love to see your version of this 'ice cream'. Use #the_juicing_co and tag @the_juicing_co on Instagram, Facebook or Twitter.
---